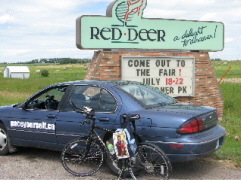 July 10 - Early afternoon arrival in Red Deer.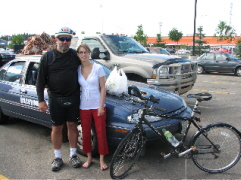 July 10 - Provisions for the road were offered by Steeven Corbett- Pasloski after a longer lunch and time off the road in Red Deer.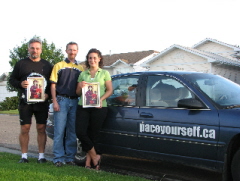 July 11 - We had to stop 65km south of Edmonton before sundown. Therefore, Lorne & Fr. Bryan drove into Edmonton for the evening. Lorne caught the midnight bus back to Yorkton while Jason & Allison Dick offered their home for a much needed bed and breakfast. Thanks for taking us in on such a short notice and posing for a 6:30am pic.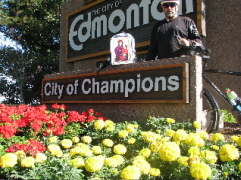 July 11 - Unable to make Edmonton late last night by about 65km, the WYD icons were taken to the outskirts of Edmonton to make up the remaining distance that the WYD icons needed to travel. Lorne was not available to follow with the vehicle so a circuit of 9km was cycled a few times to make up the difference.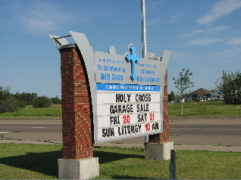 July 15 - the icons arrived at Holy Cross Ukrainian Catholic Church in Edmonton.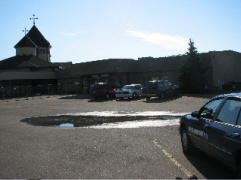 July 15 - the church is nearly finished reconstruction. They hope to bless it in September 2007.