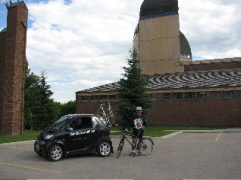 July 2 - Another challenging day to talk about. The GPS showed we traveled 140km today.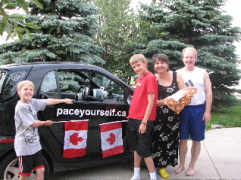 July 2 - The Chepyha family (and a school friend in red shirt) welcomed us with open arms. We had a chance to wash up, chat about the pilgrimage and share a spectacular meal (with borscht shooters). Checkout the Ukrainian national-colored shoes! Thanks for hosting us and the icon on the road.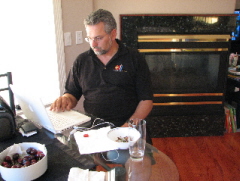 July 3 - update PACE webpage while @ Darren & Patricia's in Calgary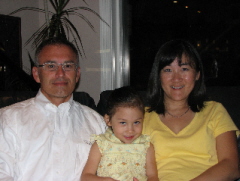 July 3 - Pilgrim partners Darren & Patricia Bayda and their daughter in Calgary. They provided all the comforts of home after the
Lethbridge-Calgary leg of the pilgrimage.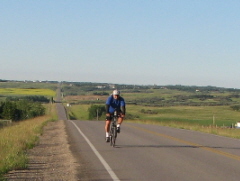 July 10 - Pushing on from Calgary to Edmonton. This is a scenic side road from Calgary to Airdrie. We apologize for no photos taken at St. Stephen's in Calgary.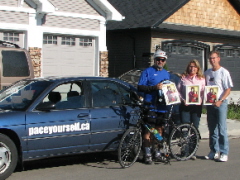 July 10 - A short pit-stop in Airdrie at Joe & Carolyn Baydas for breakfast and then onward further north. Once the WYD icon arrived in Edmonton (July11), Joe & Carolyn along with their family offered their home later in the week for 3 days before the celebration in Edmonton with the WYD icons.