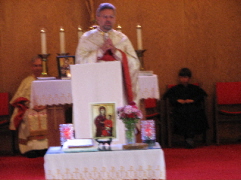 July 1 - Fr. Bryan preaching on the teaching magisterium of the church, PACE and World Youth Day at the service in Ss. Peter & Paul. The congregation was most generous with their donations.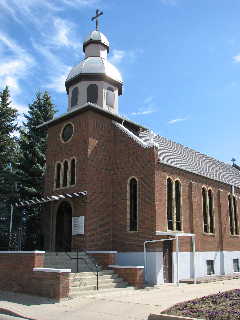 July 1 - 11am service @ St. Volodymyr Church.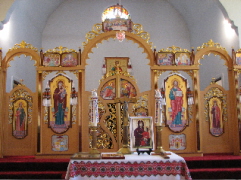 July 1 - Once again, the hearts and welcome of the parish were as beautiful as the iconostasis. The parish donated their Sunday collection to PACE. Wow!!! WYD icon on tetrapod in foreground.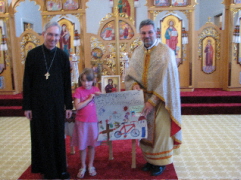 July 1 - Fr. Mark Bayrock's hospitality was truly generous. He welcomed us with a home cooked meal on Saturday June 30 and took us into his home even though he already had a house full of guests. Here, a little girl was moved to color a poster about PACE to lift our spirits. Lethbridge hospitality was second to none.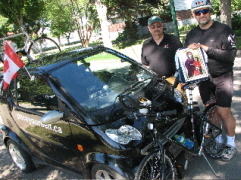 July 1 - Watered and fed, with Mary and Jesus, Lorne and Fr. Bryan set out from Lethbridge to Calgary.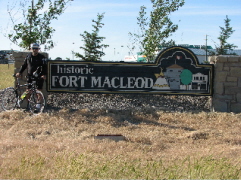 July 1 -It was later in the day when we departed (4:20pm) with a 30km head wind so we made only 87.6 km to finally spend the night in Claresholm, AB. We stopped earlier for a break and fuel in Fort Macleod.