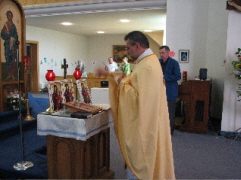 Fr. Bryan Bayda blesses the 3 copies of the icon Salus Populi Romani (prepared by Protouch Signs) that will travel across the prairies and on to Sydney.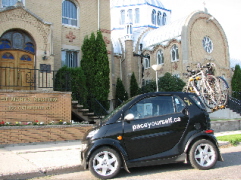 June 29 - The car is loaded with the icons and bikes @ St. Mary's in Yorkton & driven to Lethbridge. Thanks to HOMETOWN CYCLE in Yorkton for preparing the bikes with discount prices.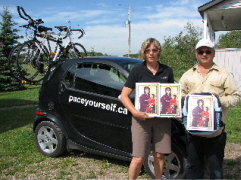 June 30 - Stop near Pike Lake, SK @ Cam & Judy's where food and lodging are offered as icons are carried to begin the pilgrimage in Lethbridge. Cam made a few modifications to the bikes.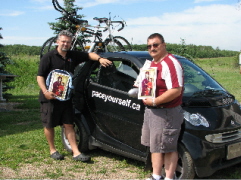 June 30 - Having received Cam & Judy's hospitality, Fr. Bryan and Lorne continue to Lethbridge from Pike Lake with the icons.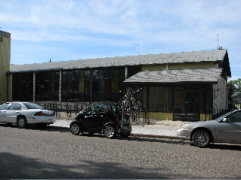 July 1 - SS. Peter & Paul Church in Lethbridge for 9am service on Canada Day.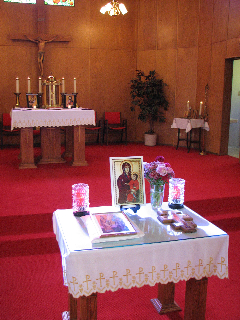 July 1 - Sanctuary of Ss. Peter & Paul Church in Lethbridge with the WYD icon of Protectress of the Roman People .